Homemade Cat Scratch
What would the internet be without a copious amount of cats?  Not as much fun. Is the answer to that question.
I've needed to buy my two apartment destroyers a decent cat scratch for a while now. Nothing proved that more than when the young one decided my new couch felt wonderful underneath his nails. He nearly got shipped to Siberia.
Luckily, shipping a cat is expensive business and it makes  more sense to go ahead and buy a cat scratch. They are expensive, however, especially the kind I want. One of kinds. Modern and unique. Very expensive like this one from Etsy: SaySculptures
My Inspiration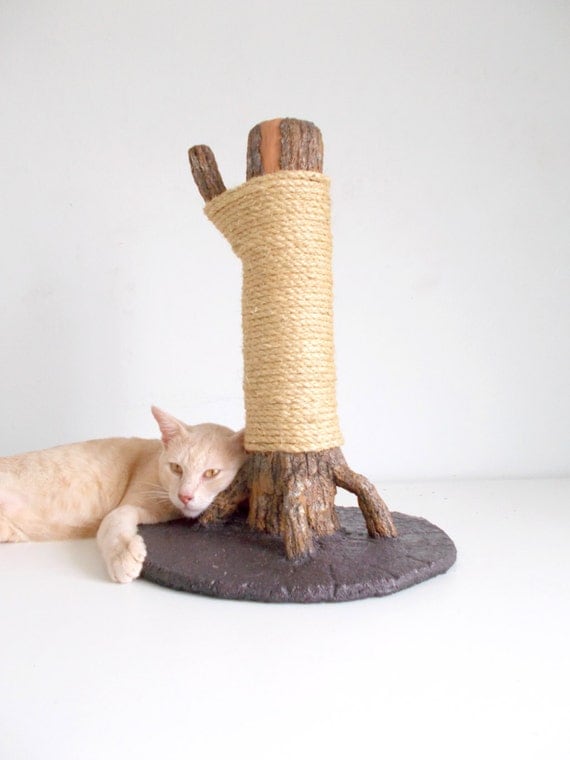 Considering this is handmade, $129 is not a bad price. But, I don't have that kind of money. I've got food to buy, afterall.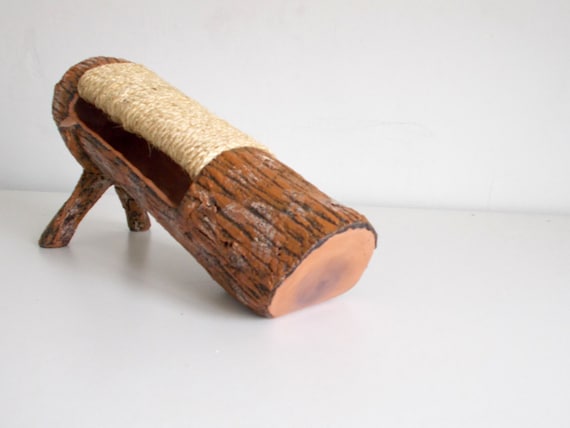 This one is a bit more reasonable at $89. Still a bit pricey for me. But it is awesome.
My Interpretation
Curious. But not yet biting.
This is obviously not as cool as the Etsy ones but it should hold up for a while and it looks pretty sleek on my cabinet. All in all I am satisfied with it. Now the cats? It remains to be seen 😀